Patios are an area, generally at the rear of the property where the homeowner will spend a proportionate amount of time during the good months of the year.
It is important that this matches the property and the size of the garden. Influencing aesthetical properties and values to give the client exactly what they need.
It must be the right size compared to the rest of garden and must match the existing property. This is a space where many valuable quality moments can be spent with family, so it is important to get this right dependant on your needs and wants for this project.
We offer a wide range of solutions to give better spaces that people can enjoy for many years to come, that will accentuate their garden and their home surroundings.
Colour:
Blue with Hand cut Buff border detail
I am a neighbour of Robin (a customer of Rite Pave) and I can confirm the standard of work was first class. I have since met with Martin on a number of occasions and would consider him to be an appropriate member of BNI.

Marshalls Symphony planks
Interested in a new patio?
See examples of our previous projects or get in touch to discuss your requirements.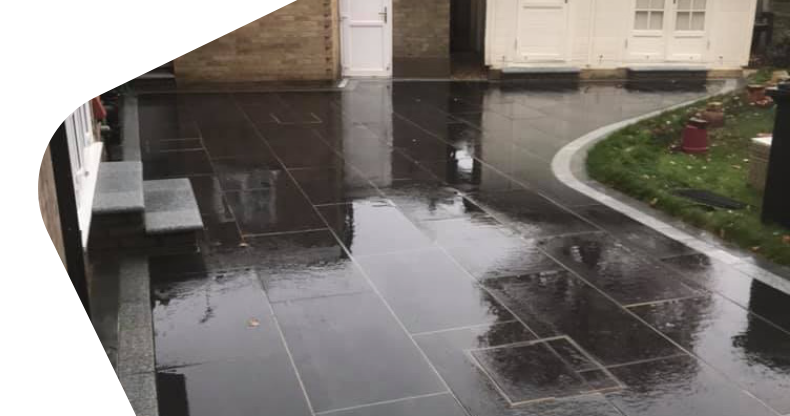 Marshalls Granite Eclipse